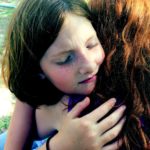 Years ago, a friend told me, "Trouble always comes in threes."
I dismissed that statement as another one of those old wives' tales. How do you feel about that saying?
Last week I returned home after a fantastic time at the Greater Philadelphia Christian Writers Conference. I had the blessing of teaching there again for the fourth time.
My neighbor said, "While you were away, I saw U-Haul trucks at 'Ginny's' house. The drivers took everything out of the house. Do you know anything about that? Did she tell you she planned to move?"
I assured her I didn't know anything but would find out. I discovered "Ginny" had unexpectedly died. As I recalled our many conversations about flowers, family, and ministry, I grieved for all of us who knew 'Ginny' and would miss her.
I called my friend who completed chemotherapy and radiation. She was in the hospital for her scheduled surgery the next day. After surgery, I spoke with her daughter.
My friend went from a pre-surgery diagnosis of stage 1 pancreatic cancer to a post-surgery diagnosis of stage 4 pancreatic cancer that metastasized to the liver. The doctor recommended hospice.
Once again, shock and grief struck me. Our friendship dates back to the time my late son was a baby. We've taken turns visiting and calling each other for years.
Today, I opened my email to read that a colleague from the National Speakers Association (NSA) had passed away. She had been my NSA Pro Track (Speakers Academy) facilitator years ago. Memories of a delicious luncheon at her home, our NSA meetings, and mastermind group discussions came to mind.
Sadness overwhelmed me. I recalled my friend's statement, "Trouble always comes in threes." A coincidence? I think so.
More importantly, I sensed the reality of life's brevity. This world is not my home and only what's done for eternity will matter.
I must sit with my Bible, my journal, and a pen to talk with God again about my priorities. What would you do if you received similar news?
Romans 14:8: "If we live, we live for the Lord; and if we die, we die for the Lord. So, whether we live or die, we belong to the Lord."
Prayer: Dear God, comfort me during this time of loss and help me to live for you. Amen.

Copyright © by Yvonne Ortega August 15, 2016